CNA Interview Tips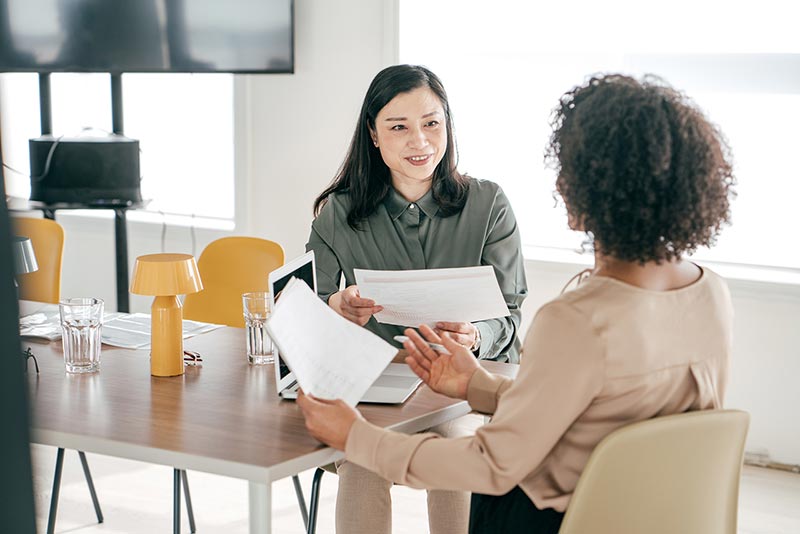 Obtaining your Nursing Assistant Certification is an enormous, pride-worthy accomplishment in its own right. But it's also just the first step in launching this next phase of your career. In order to get the most out of this valuable, life-saving training, graduates of an NAC program need to advance to the next step — finding a job in the field.
Certified Nursing Assistant graduates are in high demand. According to estimates from the U.S. Bureau of Labor Statistics, the need for CNAs will grow faster than the demand for other jobs. Positions for people with CNA training are expected to increase by 9 percent between 2021 and 2018; for the rest of the country, the average rate of job growth is only 5 percent.
So what does that mean for you? Essentially, that means holders of an NAC license have an enormous amount of agency. Because the demand is so high, you can find work just about anywhere in the United States. But in order to embark on this next exciting chapter, you need to nail the interview first.
Here are some tips to blow your interviewer away, and land the nursing assistant job of your dreams:
Understand your own path
Why did you decide to become a CNA? That's one of the first questions any good interviewer would ask, and you want to walk into the conversation prepared with a good response.
It's always best to be genuine, so ask yourself honestly — what draws you to this work? Is it the opportunity to work hands-on with patients, helping ease their symptoms, offer comfort, and improve their health care experience? Is it the chance to work side-by-side with doctors and nurses, learning how to heal those who need it most? Think hard about why you decided to become a CNA and get ready to knock your interviewer's socks off with a great answer.
Know yourself, as both a person and a CNA
What are your strengths? What are your weaknesses? These are classic interview questions for a good reason. They offer an interviewer the chance to screen applicants, both for their personal qualities and for their self-awareness (everyone has weaknesses — we're only human!) When thinking about your strengths and weaknesses, think about the traits that are vital for a nursing assistant — they're looking for a candidate who is dependable, detail-oriented, and empathetic. If you have those traits, you're off to a great start.
Make a short and long-term plan
Where do you see yourself a year from now? Five years? Ten years? These questions will help an interviewer get a sense of how long you plan to stay in a position. But they're also good questions to ask yourself, too. Again, honesty is the best policy. Exercise some introspection — do you want to live in your current location five years from now, or do you plan to move around? Talking these things through with your interviewer will help ensure that the job is the right fit on both sides. However, when applying for any job, a good rule of thumb is to plan on staying in the same position for at least one year.
Bring your own questions
A job interview isn't a one-way street. While interviews serve as a necessary chance for the company to vet an applicant for an open position, they also offer a valuable opportunity for the candidate to get to know the company, too. 
Think about what you want from your career. Do you need a certain salary? A dependable schedule? Opportunities for advancement? When you walk into a job interview, you should have a list of questions ready to ask your potential employer.
Preparing inquiries can also help you pick up helpful information before day one, so you can plan on hitting the ground running once hired. Use your interview to get a sense of what success in the position will look like. What have past CNAs in this role done well, and where are the opportunities for improvement? What's the most challenging part of onboarding into this new position? An interview is an ideal time to delve into your potential work environment so that you can ensure this job is the right fit for you.
At Northwest NAC Training, our expert instructors are here to help you obtain your license through our NAC classes. But we're also here to help guide you through the next steps, too — actually starting your career as a certified nursing assistant. 
To find out more about how a NAC license can help launch the next phase of your career, reach out to us by phone at (360) 882-0101 or by email at admin@nwnactraining.com. You can also swing by our training facility in person, at 11606 NE 66th St Suite 101, Vancouver, WA 98662.