What is Nurse Delegation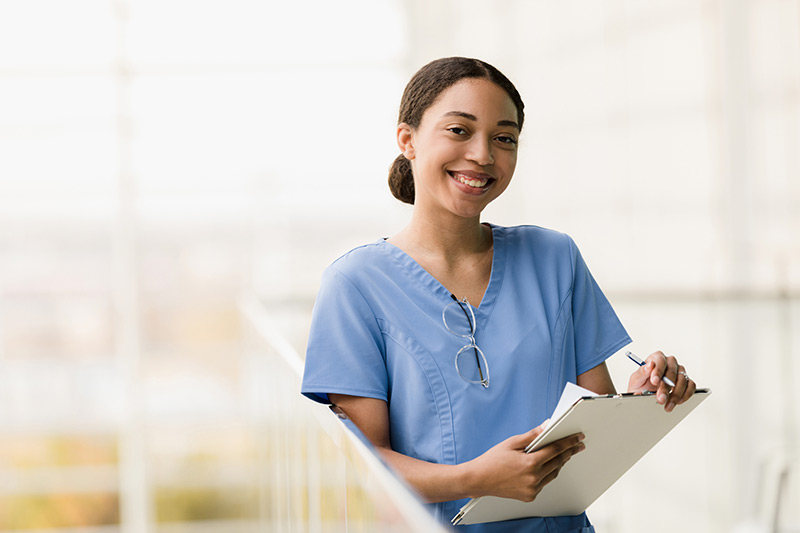 Nurse delegation is the process of delegating tasks and responsibilities from nurses to other members of the health care team. Nurse delegation allows for an increased level of efficiency and effectiveness in the delivery of care. It also allows nurses to focus on their clinical expertise while allowing others to manage more complex tasks. Nurse delegation can be broken down into three stages: planning, executing and monitoring.
Where Does Nurse Delegation Take Place
Nurse delegation generally takes place in hospitals and other communal settings. Qualified caregivers tend to delegate care-related duties to certified caregivers in a community setting.
In Washington State, nurse delegation provides a licensed Delegating RN the ability to transfer the performance of a specific task for one particular client to an unqualified Certified Nursing Assistant.
Do I Have To Be Certified To Provide Health Care
Depending on their charter, some facilities require employees to be certified as a condition of employment. In some instances, a nursing assistant must pass the Nurse Delegation program and be certified prior to working in a medical facility.
Many people choose to focus on their skills and experience to receive certification. There are many organizations that certify health care providers without requiring formal training. After taking classes, you will need to pass a written exam to receive your certificate(s).
What Types of Tasks Be Delegation by a Nurse 
Most patients' daily hygiene tasks fall into the nurse delegation scope of authority. A Registered Nursing Delegate (RNDe) can delegate the administration of medication, non-sterile dressing changes, ostomy care, urinary catheterization, glucose monitoring, and gastrostomy feedings to a caregiver.
What Type of Tasks Cannot Be Delegated By A Registered Nurse
There are a few jobs that a registered nurse (RN) won't be permitted to redirect to a caretaker. Tasks that aren't permitted for nurse rescheduling include central line maintenance, sterile procedures, medication administration by injection (excluding insulin injections), and any task that requires nursing judgment.
Nurse Supervision and Delegation
Although nurses are delegating the task to someone else, They are ultimately responsible for the outcome of that task being finished correctly.
A nurse will need to be on hand to supervise those to whom they delegate work. Nurses will also need to evaluate those to whom they delegate work to ensure that health care procedures are enforced. RNs must provide feedback on how the individual they are mentoring is doing so they can improve their skills if need be. 
How Does Nurse Delegation Work?
This is how nurse delegation works. An individual that requires medical care from a registered nurse daily, such as assistance with tube feedings or insulin injections. In the past, people had the choice of moving into a nursing home or paying privately for daily visits from a registered nurse. Under the Washington Nurse Delegation Program, a registered nurse trains non-medically trained caregivers in the proper techniques for managing the patient at home. The caregiver must be licensed by the state as a nursing assistant. Once they can handle these tasks, daily visits from a nurse or extended stays at a nursing home are no longer required. This significantly reduces one's care costs. It is important to note that not all nursing skills can be delegated.
Nurse Delegation Helps Those With Medical Problems Live Independently
In order to live as independently as possible in the community of their choosing, many people with developmental disabilities, mental illnesses, and substance use disorders require support with medication administration and health status monitoring.
The need for nursing services in communities has increased dramatically for individuals with serious mental illnesses. Through the help of nurse delegation, it helps those in need of these services tremendously to continue to live at home instead of in a nursing facility. 
This type of care is not intended to replace the need for direct nursing care and services. It is intended to help nurses out so patients live a more normal life while still receiving good medical care.
Northwest Nursing Assistant Certified Training will give you the tools to prepare for the Core Certificate exam, giving you the freedom to study when you want. A workbook and DVD will be provided to students, who then have two weeks to study the materials. When ready, students will schedule an appointment to take the Nurse Delegation Core EXAM, at which time a DSHS Certificate will be issued.
Upon successful completion of  Nurse Delegation Core, the student may then apply to take the Focus on Diabetes course.  The process of certification is precisely the same. If a student doesn't pass the first exam, they will be allowed another week with the materials and can schedule an alternative test.
We also offer the Core and Focus on Diabetes to the general public. Please call our office for details.
For more information about our courses and fees, call us at 360-882-0101 or email us at admin@nwnactraining.com. We'd love to help you advance to the next stage of your career Apply Today!