Continuing education courses offered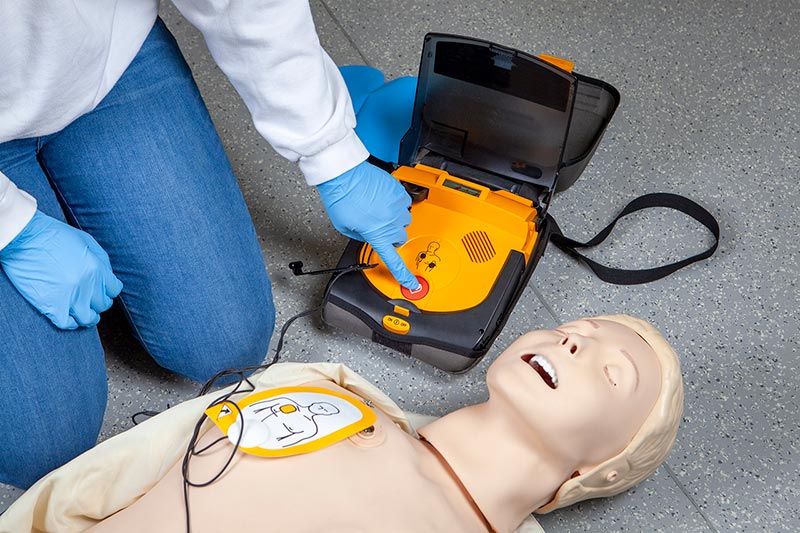 Becoming a Certified Nursing Assistant is a tremendous accomplishment, requiring months of training and the completion of a challenging exam. If you're already obtained your CNA certification — congratulations! But you're not done learning. In fact, Nursing Assistant Certification schooling will continue well into your career, with chances to hone your knowledge and brush up on your CNA training even after you've obtained an NAC license.
Northwest NAC Training offers conveniently located CNA classes in Vancouver, WA, including multiple continuing education courses. The Washington State Department of Social and Health Services requires CNAs to obtain 12 hours of continuing education after the second year of the license certification, and our roster of classes can help you fulfill that requirement while enhancing your capabilities as a health care provider.
CNAs perform a vital role in health care settings, executing critical patient care like measuring vital signs, assisting doctors during surgeries and exams, and helping patients take their medications. As a CNA, you have an enormous impact on a patient's health care experience — you're directly responsible for their comfort, mobility, and hygiene.  
But ultimately, ongoing education poses a tremendous opportunity. By continuing to learn, you can pick up new skills within the field, enhancing your capacity to help and heal.
Our continuing education offerings are all self-study, which means you obtain a book and a training DVD to study from the comfort of your own home, on your own busy schedule. The flexible and convenient course lasts one to two weeks, at the end of which you come into Northwest NAC Training in person to take a test — if you pass, you'll receive your certification on the spot. If you don't pass, you'll be granted another week at home to study before taking a retest. 
So what skillsets do we offer as part of our continuing education programs? Students can pick from the following:
HIV/AIDS Certification Course
This seven-hour course provides a comprehensive dive into the epidemiology, etiology, transmission, and treatment of HIV and AIDS, as well as the ethics, psychology, and law surrounding the topic. It's part of a training standardization requirement from the Washington State Department of Licensing, which ensures competency and consistency across the field. This course isn't open to the public — it's available exclusively to existing graduates of our CNA school in Vancouver, WA.
Nurse Delegation Core Training
Under Washington State law, CNAs are permitted to perform certain tasks typically reserved for licensed nurses, like blood glucose testing or prescription medication administration. Through a delegation training program, a registered nurse can teach and supervise the assistant while assessing and monitoring the patient's condition. But in order to qualify for this enhanced health care provider role, CNAs need to acquire a certificate accredited by the Washington State Department of Social & Health Services.
There are several reasons for why obtaining delegation core training is valuable — some health care facilities require their nursing assistants to obtain a certificate as a term of their employment, including many CNA jobs in Vancouver, Washington. A delegation certificate allows you to enhance your role on a health care team and perform more valuable, hands-on care for patients.
NW NAC Training offers free Nurse Delegation Core Training to our CNA students. Once you've completed the core training, you can branch out into specific delegation specializations. CNAs who have passed their core delegation exam also become eligible for a diabetes-focused delegation certificate. 
CPR Certification
Our facility additionally offers a free, public class for anyone looking to learn how to perform Basic Life Support (BLS) skills, including CPR (the only cost is a $20 instruction book). Through our course, you'll learn how to perform CPR on adults, children, and infants, as well as how to use an AED. The curriculum for our video-based training will also help you identify the warning sides of cardiac arrest and teach you maneuvers to aid a choking person. Students who pass the course will earn American Heart Association Healthcare Provider BLS Certification Card, which is a requirement to work within a hospital setting. The certification is valid for two years after you complete the training.
NW NAC Training is a top-quality, accredited CNA training program conveniently located near the border of Washington State and Oregon just outside the greater Portland metro area, where health care providers like CNAs are in high demand. For more information about our courses and fees, call us at 360-882-0101 or email us at admin@nwnactraining.com. We'd love to help you advance to the next stage of your career.