2022 CNA Job Outlook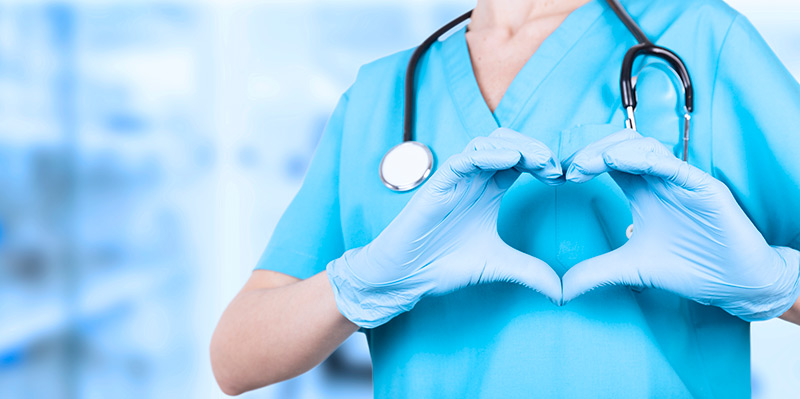 The 2022 CNA job outlook is positive, with increasing demand for certified nursing assistants (CNA) in both the private and public sectors. According to Indeed.com, the number of job openings for CNA is expected to grow by 20 percent over the next two years. This is good news for CNA graduates, as there are many opportunities available in both traditional and non-traditional settings.
Key Trends on Why CNAs Are In High Demand
There are many reasons why CNAs are in high demand. One reason is that CNAs can provide a unique and valuable service to patients and their families. CNAs can help to relieve the burden that patients and their families experience during medical visits, by providing assistance with tasks such as dressing, transferring from bed to wheelchair, or bathing. Additionally, CNAs can provide support during times of stress or illness.
The following are some of the key trends that are expected to drive the growth of the healthcare industry:
1. An aging population
As the baby boomers age, there will be an increased demand for qualified nurses. The current nursing workforce is not large enough to meet the demand, and the number of available positions is decreasing. The average age of a registered nurse is 44 years old, and the number of nurses over the age of 50 is projected to grow from 5% in 2010 to 10% in 2020. This increase in aging nurses will require more coordinated care and a better understanding of geriatric nursing issues.
2. Increasing rates of chronic diseases
Chronic diseases are on the rise, and nurses are struggling to keep up. Rates of heart disease, cancer, diabetes, and obesity are all on the rise, and CNAs are being called on to help prevent and treat these illnesses. Nurses must have a strong foundation in medical science and be able to work in tight quarters with patients in order to provide quality care.
3. An increase in life expectancy.
There are many reasons for the increase in life expectancy in recent years, but one of the most important is the advancement in medical technology. Along with better treatments and surgeries, medical technology has also allowed for more accurate diagnosis and treatment of diseases. This has led to a longer and healthier life for many people.
Certified Nursing Assistants (CNA) are in high demand
The certified nursing assistant (CNA) is a highly skilled and in-demand healthcare professional. CNAs provide essential care to seniors, children, and those with special needs in hospitals, long-term care facilities, and homes. There are many benefits to working as a CNA, such as excellent pay, flexible hours, and the opportunity to work in a variety of settings.
There are many places to get a job as a Certified Nursing Assistant. Some places that may be of interest are:
Hospitals
Because of the nature of hospitals, the patients you care for frequently have acute needs and must require you to be available around the clock. This places a great demand on the staff as well, since they're required to also be available at that time. In a hospital setting, you'll be in charge of overseeing a number of patients throughout the day, so this constant work will be filled throughout your entire shift.
Skilled Nursing Facility
One concern you may have as a newly minted CNA graduate is the amount of mentorship you'll receive in your first job. Skilled nursing facilities are very collaborative settings, so you'll be working side-by-side with therapists and clinicians in a way that creates a well-rounded support system to ensure you're providing the best care. Because of this, skilled nursing facilities are often a good choice for new grads. 
Assisted Living Facility
One of the great things about getting a job as a CNA in an assisted living facility is that you are getting the initial steps toward a career in a secure industry. As the Baby Boomer generation ages, there is a growing demand for caregivers who work with the aging population. Working even an entry-level job at an assisted living facility gives you the opportunity to seek a higher position in the future.
Home Health Care
WHAT DOES A HOME HEALTH ASSISTANT DO?  Though these roles are also called personal care, companion care, or assistive care, they all generally follow suit to the same obligations. As an at-home health aide, you'll take vitals, administer care, monitor oxygen supply and other medical equipment, and update health information. In this role, you will also help patients execute certain daily activities, including bathing and eating.
The 2022 CNA job outlook looks promising. With the increasing elderly population, the demand for CNAs is expected to rise. If you are interested in becoming a CNA, now is a good time to pursue this career. The training required is relatively short and there are many programs available online and in-person. CNAs have the opportunity to help others and make a difference in their lives. So if you are looking for a rewarding career, consider becoming a CNA.
Apply today to begin a rewarding career as a CNA in 30 days! If you have any questions please call 360-882-0101.