How to Begin Working Immediately as a CNA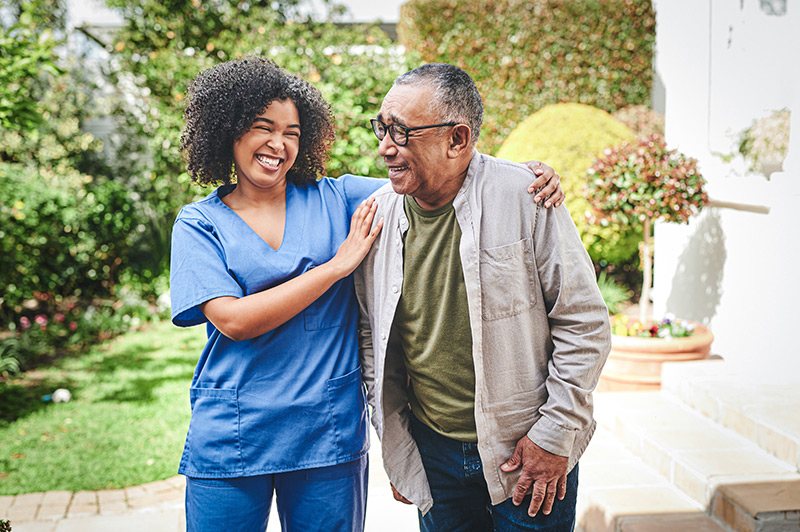 Entering the health care profession can be a big decision for you. Becoming a Certified Nursing Assistant, or CNA is a great way to start fulfilling your dream of working in the healthcare field. As a new CNA, you can begin your occupation immediately. Northwest NAC training can speed you along and help you find a position immediately after training.
You Can Become a CNA In 30 Days
If you're interested in a career in nursing, starting as a certified nursing assistant (CNA) Northwest NAC Training is the perfect way to get started. CNA training is relatively easy to obtain and can lead to a rewarding career in the ever-growing health care industry. 
Your 30 Days of Training Will Enable You To Work In Any US State
NW NAC Training offers 120 hours of instruction toward CNA Certification which will enable students to work in other states throughout the U.S. (depending on state hour requirements; check with reciprocating Health Dept.)  We offer both DAY and NIGHT classes to accommodate your schedule. 
You can work locally close to home or you can find a position anywhere in the US you like. Not only that but there are several healthcare fields just waiting to hire new candidates at the moment. 
Submit An Application Today To Start Training
Are you interested in starting a new career as a certified nursing assistant? There are many CNA training programs available, and today is the day to start your application process. Training programs vary in length. Once you complete your program and pass your exam, you will be able to work as a CNA in a variety of settings. 
Classes At Northwest NAC Training
The CNA class section of the course generally runs for two weeks with the hours varying depending on the day or evening schedule. All classes are held at the NW NAC Training, located in Vancouver, Washington. New CNA training classes start each month. 
PAYMENT IN INSTALLMENTS ARE ACCEPTED
This is what's included in your tuition:
7-hour HIV / AIDS Course
Nurse Delegation Core Training
Nurse Delegation Focus on Diabetes
Free TB Test
Stethoscope
Gait Belt
Workbook
Education Theory (Lectures)
Skills (Lab & Clinical Instruction)
Access to PowerPoint presentations
Access to skills videos before and after graduation
Access to skills book in print & online
Plus a $10 voucher for BLS(CPR). (call for info)
Completion Certificate (Needed for State Exam Testing)
The clinical section of the CNA Certification course generally runs for two weeks with varying hours depending on the day or evening schedule. The location of the clinical section also varies. Students have the opportunity in this program to work under the direction of a Nurse in an area facility. This may include long-term, sub-acute, assisted living, or memory care, where students experience hands-on patient care.
We are affiliated with six facilities for clinical instruction. Furthermore, each class rotates through at least 2 facilities so that our students are exposed to a variety of caregiving experiences. Because of this, our students are sought-after immediately after graduation and throughout their medical careers.
Don't Wait! How to Start Working as a CNA Today
If you're thinking of starting a career as a Certified Nursing Assistant (CNA), there are plenty of opportunities out there. You can find work in hospitals, nursing homes, and other healthcare facilities. The best way to get started is to look online and contact local agencies. Here is a list of places you can work as a CNA while gaining skills to move up in the health care industry if you wish. 
Hospitals
Clinics
Skilled Nursing Facilities

 

Assisted Living Facilities

 

Nursing Homes
Group Homes
Home Health Care Provider

 

Adult Day Care Places
Physician's Office
Schools
Correctional Facilities

 

Outpatient Centers

 

Hospice Facilities

 
Rewards and Compensation From A Position In The Healthcare Feild
Some facilities will require CNAs to attend special training and certification classes. But as a CNA, you'll be amply capable of doing your job in several medical settings and with all kinds of people.
The compensation, amount of hours, and obligations, along with the details of the facility, your experience, and your education, are taken into account when deciding on pay.
You'll reap the financial rewards if you have additional certification, and you may have opportunities to advance your career with additional learning. Some institutions will even help you with any extra classes you may need. 
In conclusion, if you are looking for an exciting and fulfilling career, then becoming a CNA may be the right choice for you. With the right training and certification, you can begin working immediately in a variety of healthcare settings. So what are you waiting for? Start your journey today with Northwest NAC Training!
NW NAC Training is a top-quality, accredited CNA training program conveniently located near the border of Washington State and Oregon just outside the greater Portland metro area, where health care providers like CNAs are in high demand.
For more information about our courses and fees, call us at 360-882-0101 or email us at admin@nwnactraining.com. We'd love to help you advance to the next stage of your career Apply Today!