Enjoy Your New CNA Job Working for a Hospital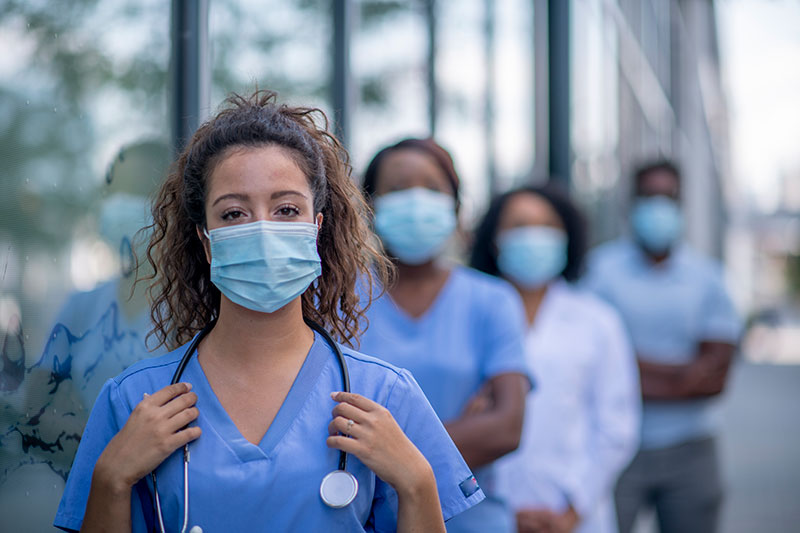 One of the most popular jobs for nursing assistants is to work in a hospital. In fact, hospitals are the second-largest employers of CNAs nationwide, second only to nursing care facilities such as nursing homes. If you're unsure of where you want to end up after your CNA training, you should consider a hospital setting after gaining some caregiving experience. While it can be a competitive job to land, working as a CNA in a hospital is a rewarding career path worth fully exploring.  
What does a CNA job in a hospital look like?
While specific job duties can vary from hospital to hospital and from unit to unit, working as a CNA in a hospital generally carries some similarities. For the most part, you'll be supporting the daily needs of hospitalized patients. This includes bathing, dressing, feeding, grooming,  toileting, and monitoring vital signs, as well as other personal care and safety tasks. 
Build Variety Into Your Day
Variety is one of the top aspects of hospital work that appeals to nursing assistants. Not only can your patients change on a daily basis, presenting a new challenge every day, you are also exposed to a variety of specialties that are all represented in a hospital, such as an obstetrician, pediatrics, rehabilitation, and oncology. Having this exposure is really appealing, especially to someone who is looking to have more exposure to a possible specialty down the road.
Have a Greater Sense of Teamwork
Because hospitals care for a large number of people, the nursing staff tends to be busy. What this often translates to is a greater sense of teamwork among hospital staff, as everyone is pitching in to help one another make sure that patients are getting the best care possible. Talk to any CNA currently working in a hospital and they'll likely point to this as one of the more rewarding aspects of the job.
Immerse Yourself in a Fast-Paced Setting
Because of the nature of hospitals, the patients you will care for have acute care needs and often require around-the-clock attention. That means that the staff, too, is working at all hours to ensure each patient's needs are met. In a hospital setting, you'll be in charge of keeping track of a number of patients and so will be busy throughout your entire shift. This fast-paced aspect is something that appeals to many CNAs, but keep in mind that it's not for everyone. 
Take the Next Step
If you think that working at a hospital seems like the right fit for you and your career as a nursing assistant, then the next step is to begin your search. Even if you're not yet done with your CNA training, it's never too early to start thinking about your next career move. Search job sites for CNA positions at hospitals in the area you want to work to see what they are looking for and what might strengthen your resume. Scour your medical network for people who work in a hospital to gain insight into how best to work at that same facility. Consider non-CNA positions while you're in training or even once you're done with schooling as a way to get your foot in the door at a hospital. You might also consider going through a staffing agency used by hospitals to land a job. All of these examples are ways to get the experience and connections you need to launch your career as a CNA in a hospital.
Learn more on how you can start a rewarding CNA career with the help of Northwest NAC Training by calling us at 360-882-0101