How to Land Your Dream CNA Job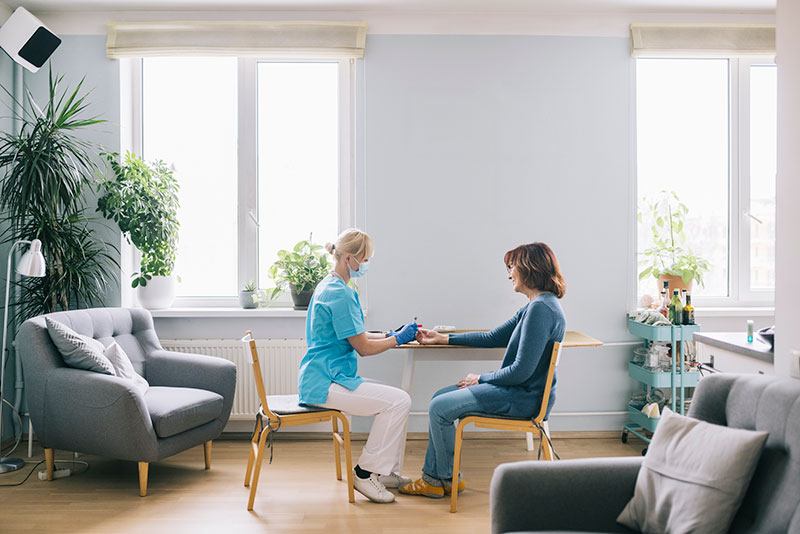 Working as a certified nursing assistant (CNA) is a deeply rewarding career — one that is in high demand across the United States. However, because the work environment and duties vary from job to job and from company to company, not all positions will be right for you. As you begin your journey of discovering which CNA job is your ideal work situation, there are some steps you can take to ensure that by the time you're done with your courses, you end up scoring your dream job.
Do your Research
While you might be inclined to apply to any and all CNA positions you find post-graduation, it's a smarter move to take your time to thoroughly research each position and organization prior to applying. Ultimately, this could save you a lot of time and energy in the long run. Closely read the job posting so that you understand the duties, hours and environment of the potential job. Do an online search of the company to see what former employees say about working for the company and if there are any news articles that offer insight into the employer's values. This information gathering will not only help you determine whether this is, in fact, your dream job, but it will also help you appear well-informed during your interview.
Gain Relevant Experience
You can work as a caregiver while you are waiting to take and pass your state exam to be certified. The NAR (Nurse Assistant Registered) license is a temporary license that allows you to work for 120 days (during Covid the 120 day expiration rule is waived until further notice by Washington State's Governor Inslee). To obtain the NAR license apply to Washington's Department of Health. to gain relevant experience. Hospitals, skilled nursing facilities, assisted living, Adult Family Homes and memory care facilities all need caregivers as well as having a list of positions that you may already qualify for. This is a great way to gain experience and shop around for the position that fits you. Many healthcare facilities have volunteer opportunities with minimal requirements, presenting a great way to gain experience in your ideal workplace. Witnessing the CNA's work firsthand at these facilities will also help you gain some insight into whether the jobs at those facility are right for you.
Network, Network, Network
Just like the advice given to anyone trying to score their ideal job, networking is an important component. The facility in which you completed your CNA clinical experience may have open CNA positions. Talk with your CNA instructor about who to talk to for an interview. To some, this seems like a daunting task, but in reality, networking is easier than it first appears. A quick evaluation of the people you already know who work in the healthcare industry may help you see that there are people you can reach out to right away. Even if they're not the right person to connect with, you can ask them to connect you to someone else they know. The more people you meet in the healthcare field, the better, so try to perform as many informational interviews as possible. These meetings should consist of you asking questions to learn more about the organization they work for, the role CNA's assume at the facility and anything else you're curious about.
Write a Killer Resume and Cover Letter
Your resume is often your first point of contact with a future employer. While your resume should be limited to one page, this doesn't mean yours can't be chock-full of relevant details. Be sure to include your education, any accolades you've received and all relevant work experience, including positions outside of healthcare that you've held in the past. You'd be surprised how even seemingly unrelated jobs can help show certain experience, such as a retail sales position showing that you've worked in public-facing roles. Also, consider writing a cover letter even if the job application process doesn't require one. This document, which expands upon the experience detailed in your resume, offers personal insight into your motivation and work ethic, things that will help you stand out even more among a pool of applicants.
Interview with Confidence
Once you've landed an interview, the first thing you should do is start preparing. Review common interview questions and practice your answers. Come up with a list of a few different examples of past situations — ones that highlight your best skills and attributes that can be drawn upon in a variety of interview questions. Remember to come with questions of your own, as these can help show the hiring manager how seriously you're considering the position. Questions like, "What are the advancement opportunities?" and "What kinds of tasks and duties aren't listed in the job description?" are good examples. Also, remember to be early, dress professionally and say thank you during the interview and in a follow-up email.