NAC Classes Required for CNA Certification in Vancouver, WA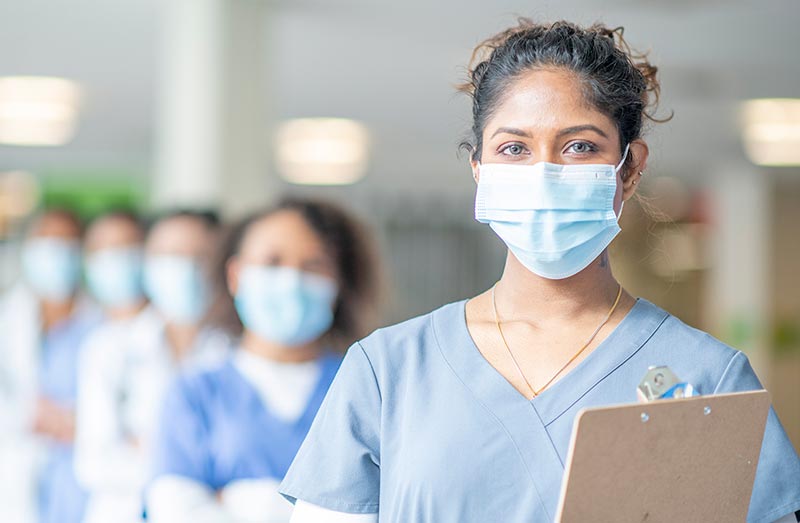 Following a career as a Certified Nursing Aide (CNA) can be a rewarding experience, and a great way to get into the healthcare field. There is guaranteed job growth as a CNA with a constant demand for everyday care for patients.
CNAs typically provide around-the-clock care for patients who aren't able to take care of themselves. This includes helping with daily tasks, observing vitals, and maintaining hygiene.
To become CNA certified, individuals need to go through accredited schooling with CNA-specific classes and pass Nursing Assistant State Program and State Exam.
Let's get into the requirements for CNA certification in Washington state (more specifically Vancouver), and which classes you need to take before the examination.
How to Become a CNA in Vancouver, Washington
To be an official, certified CNA, you must take a course from an accredited school and pass the Washington State Nursing Assistant exam. Courses take between four to fifteen weeks, depending on how accelerated the program is.
The path to CNA certification begins with an initial application with the Washington State Department of Health.
Applicants must be at least 18 years old, and other minimum requirements include:
Good physical condition with a sound mind

Up-to-date immunization records.

A successful criminal background check.
When your application goes through, you need to take Nursing Assistant classes afterward with an accredited school. The program has to include classroom theory, skills lab, and hands-on clinical training totally more than 120 hours.
After completing the course program, you can apply for the CNA examination with the Nursing Assistant Certification Endorsement Application Packet. 
There are free CNA practice exams available, so you can be better prepared and possibly save some money from retakes. These exams have to be taken at a certified testing center, such as NWNAC Training.
NAC Classes for CNA Certification
CNA Certification Preparation
NWNAC Training offers these preparation tests in addition to provided classes:
Mock CNA Exam Testing and Open Lab – Students can take advantage of our mock exams to gain more confidence in taking the final test.
CNA Exam Practice for the State Exam – CNA exam participants are encouraged to practice each skill as specified in the official NNAAP Exam Booklet.
The CNA Washington State Test
Before you dive into the exam, you'll have to complete a Nursing Assistant Certification Endorsement Application Packet. The Washington CNA test itself is split into two parts and needs to be taken on the same day. 
The first part is a written (or oral) exam with 70 multiple choice questions, and the second is a clinical skills evaluation. Students must demonstrate five of those skills from the official NNAAP Exam Booklet in 30 minutes for the final test without knowing which skills will be tested.
Exam results will be forwarded directly to the Washington State Department of Health.
Get CNA Certification in Vancouver, WA
To finally get CNA certified, you can complete nursing assistant classes, and take the official test at one of our facilities. Our teaching at Northwest NAC Training will not only help you prepare for related CNA job duties, but we'll open you up to the world of medical expertise.
We provide expedited training to begin your medical career sooner than other centers. Students can get hands-on patient experience under nurse supervision across a variety of facilities.
Are you ready to start your career in the medical field?
Northwest NAC Training has all of the tools you need to become a CNA. Apply today to take the first step into a new career.
Contact us at 360-882-7890 or admin@nwnactraining.com with any questions.