Reasons to Consider CNA Training After High School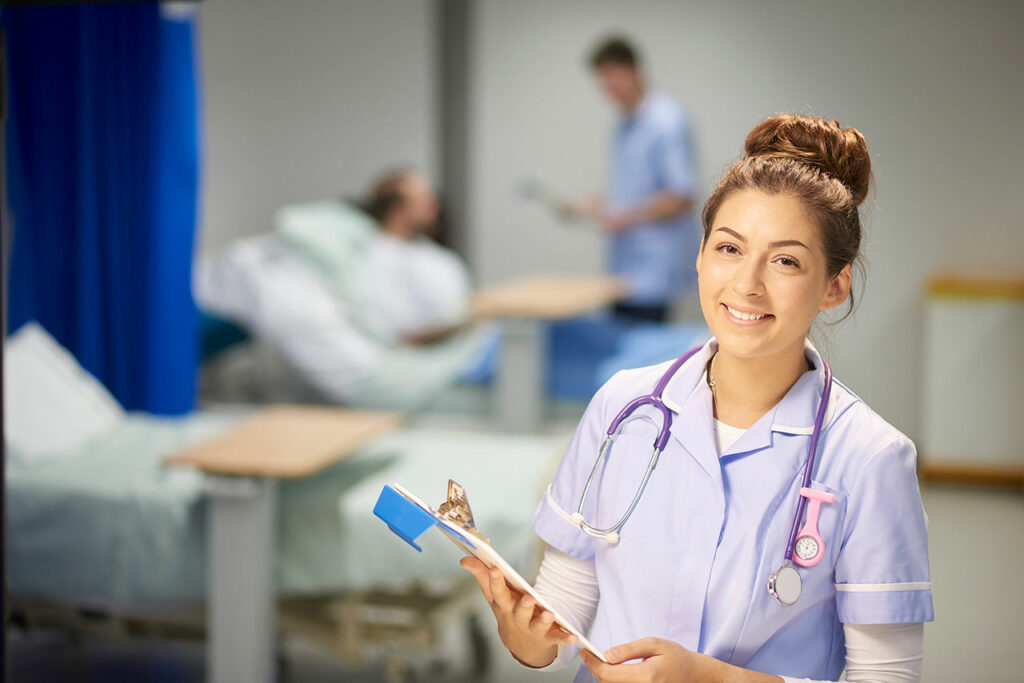 Graduation from high school is at the same time exciting and nerve-wracking. After completing four memory-filled years, you are finally getting a taste of freedom in deciding what your life will look like moving forward. Whether you're the type who has your whole life mapped out or you're scratching your head trying to think of what you'll do next, one job that shouldn't escape your consideration is becoming a certified nursing assistant (CNA). Take a moment to learn about all the benefits the job will add to your life – all while setting you up for a rewarding future in a reliable, rewarding field.
The first step in a stable career
Healthcare is an industry that is synonymous with secure jobs. One of the reasons for that is our country's rapidly aging population creating demand for jobs to assist them. While societal needs change over the years, leaving some jobs in limbo, healthcare is a field that will never go away. Even as technology and care standards change, healthcare companies strive to educate their workforce through training and certifications, that way their company uses best practices for care.
Good pay, flexible schedule in a variety of settings
In addition to built-in job security, jobs as a CNA come with competitive salaries. Because these jobs are often in demand, compensation packages including pay and benefits are often well above those in other entry-level jobs. The job also is one that is done in a variety of settings. Assisted living facilities, laboratories, hospitals, and blood banks – all of these facilities need CNAs. Because of this variety in workplace settings, CNA jobs can also come with varying schedules. Whether you're a night owl, love an early morning shift or prefer to work weekends, there is undoubtedly a CNA job out there that will fit perfectly into your life.
Sets you up for advancement
Once you've gotten your first job as a CNA, you're opening a door to other opportunities that you would otherwise never be aware. Some people enjoy their job as a CNA and stay in the field for decades. Others, however, use the job as a way to get their feet wet in the healthcare industry and use the job as a way to launch into other careers. From your on-the-job interactions with a variety of workers, you'll gain insight into other career opportunities including chances to specialize or to go into nursing. Not only that, your experience as a CNA will help you stand out from other applicants should you ever decide to choose a different route in healthcare. Nursing school applications, for example, are competitive. Having the experience of working as a CAN on your resume will give you an edge over other applicants. Some programs even allow you to apply your CNA credits to their nursing school graduation requirements.
Every day brings something new
While you can work in many different settings as a CNA, there is one thing that remains true about the job: no two days are the same. Every day as a CNA brings with it the variety of patients, new challenges, and an unending list of opportunities to find fulfillment. While you're checking vitals, feeding a patient at a nursing home or smiling as you pass a soon-to-be mother in the halls of a hospital, each day presents the opportunity to share in the humanity of those around you.
Fast, affordable, flexible training
Unlike other jobs that require two years of schooling to receive an associate degree or four years of schooling to receive a bachelor's degree, becoming a CNA requires a certification course that takes about 30 days. With day classes, night sessions, and online courses, gaining the knowledge needed to get certified is an easy achievement — even if you already have another job. Also, while a college degree can mean tens of thousands of dollars in debt, CNA training courses cost around $1,000. All of these factors make the choice to work as a CNA an easy investment in a fulfilling, stable career in healthcare.