Rewards of a career as a CNA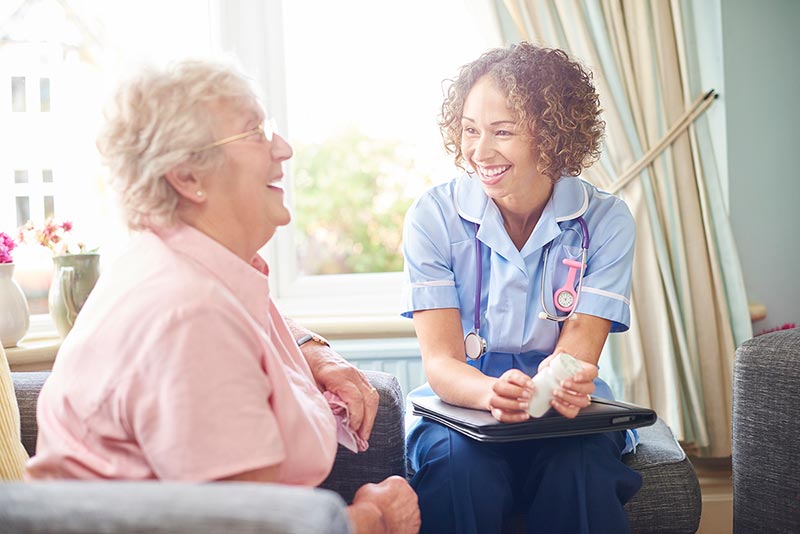 Are you looking for are rewarding career as a Certified Nursing Assistant?
There are many factors to consider when choosing a career path. Job security, flexibility, advancement opportunities and variety in your workday are just a few aspects to consider. While working as a certified nursing assistant (CNA) ranks highly in all of these factors, the career also has another reward: personal satisfaction. Though these hidden benefits of the job aren't always talked about, they're very much something you should be aware of, as it is what stands to leave you feeling most fulfilled. 
Physical involvement
There's something deeply satisfying about being physically tired at the end of the day. In your work as a CNA, there are plenty of opportunities to move your body. Though you can take a variety of different jobs after receiving your certification, many require that you spend a decent amount of time on your feet. Some roles will even have you lifting people in and out of bed or helping patients walk. In this regard, you may never need to go to a gym, as you'll fit in a good amount of exercise simply by completing a work shift. 
Mental stimulation
As with many jobs that requires specialized training, working as a CNA doesn't just mean physical labor — it requires you to use your brain, too. Keeping track of patient information, observing and reporting patient's change of condition and drawing upon standards you learned in your training are just a few examples of how working as a CNA is sure to keep you mentally stimulated. Because of this, the hours of a shift tend to fly by, as you're fully immersed in your work, not only with your body but also with your mind. 
Interpersonal connections
While a career in healthcare can be financially rewarding, one of the biggest reasons people choose to go into medicine is that it allows you to help other people – which starts by connecting with other people. In your role as a CNA, each new patient presents an opportunity to relieve someone else's pain and improve how they're feeling just by just listening to what they're going through. The medical industry interacts with so many different walks of life and each new person you encounter is another chance to make a difference. 
Learn more on how you can start a rewarding CNA career with the help of Northwest NAC Training by calling us at 360-882-0101