What are CNAs?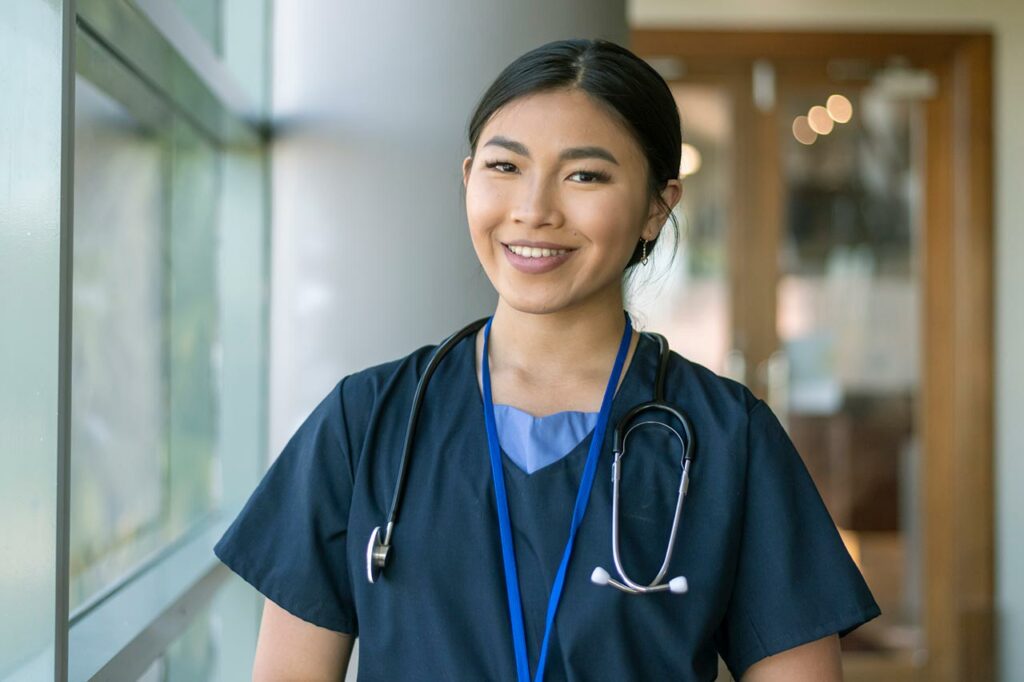 Whether you're looking to break into the medical field or just looking to make a career change, working as a Certified Nurses Assistant (CNA) is a great step. A big reason for that is that we'll always need healthcare professionals. It's arguably one of the most stable fields you can break into, and getting a job as a CNA is the perfect first step towards a job in a stable, high-paying industry. 
If you attend Northwest NAC Training, all those doors can open to you in just about a month. We offer an accelerated curriculum, where students will be prepared to pass the Washington State Nursing Assistant exam and start their career in the healthcare field all in about four weeks. 
What exactly is a CNA
As a Certified Nurses Assistant, your main goal is the personal care of your patient. You will be responsible for the daily care of the patient. It's a varied job where you'll be taking care of people in countless ways each day. That could mean anything from taking and monitoring vitals to managing fail risks by helping a patient as they walk. You might have to provide bathroom assistance or manage a spiking fever. You'll also assist in hydrating and feeding your patient. 
In the hectic world of the hospital, the CNA is the person who will most likely put in the most facetime with the patients and their families. The people who excel as CNAs are people who are highly empathetic and who pay attention to details. You can anticipate your patient's needs. 
Benefits of working as a CNA
CNAs are in constant demand. Once you are certified as a CNA, you will most likely have your choice of where you want to go to work, and as a CNA, you can work in a variety of settings, such as assisted living facilities, hospitals, laboratories, and blood banks. 
That also means you have a ton of options as to when you work. CNAs are needed around the clock, so if you prefer to work a night shift schedule, you can. If you want to work early in the mornings and finish your shift around mid-day, you can. Or if you want to sleep in or get the kids off to school in the morning, you can find a schedule where your workday doesn't start until after most people eat their lunch. 
That also makes it a great job for those who might want to use it as a stepping stone to another job, like a nurse. With a schedule where you can work all sorts of hours, you can find a work schedule that fits in with your school schedule, whether you're going to night classes or attending class in person during the day. 
How to Become a CNA
At Northwest NAC Training, you will attend a classroom section of our program that typically runs for two weeks. There are varying hours dependent on if you sign up for day or evening classes. All CNA certification classes are held at our training facility in Vancouver. 
There is also a clinical section of our program that also usually runs for two weeks with varying hours for day and evening schedules. There, students will have the opportunity to work under the direction of a nurse in an area facility. Because of that, the clinical section can take place at a few different locations. You might end up in a long-term, sub-acute, assisted living or memory care facility, where you can experience hands-on patient care. 
We are affiliated with six facilities for clinical instruction, and each class will rotate through at least two of those facilities. This way, you will be exposed to multiple settings so you can get a sense of where you might prefer to work once you start your career, but also to ensure you will feel confident no matter where you end up once certified. Our students are sought after immediately upon graduation. 
With day classes, night sessions, and online courses, gaining the knowledge needed to get certified as an easy achievement no matter what else you've got going on in your life. That's why CNA training is a great choice for those looking to change careers while still working their old job, those looking to get certified for a job while raising a family, or just simply those looking for a new challenge they can embark on rather quickly and inexpensively. While a college degree can mean tens of thousands of dollars in debt, CNA training courses cost around $1,000.
If you're interested in working as a CNA, there's no better place to start than Northwest NAC Training. Reach out to us today to learn more, or file out an application.  Take the first step to your new career right now by emailing admin@nwnactraining.com or calling (360) 882-0101