Working as a CNA for an Assisted Living Facility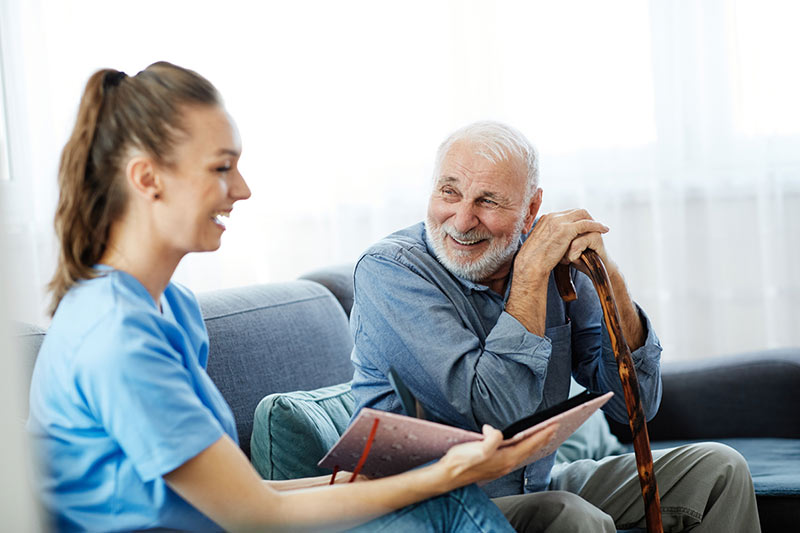 When you are done with your courses and have officially become a certified nursing assistant, you'll find you have numerous job opportunities available to you. While you can work in a variety of settings, there are dozens of benefits to getting a job as a CNA at an assisted living facility. Here are just a few of the many reasons you should consider working in one of these facilities.
You Already Have the Experience
As you work toward earning your CNA certification, you will spend time learning both in a classroom and through on-the-job training in a clinical setting. Most likely, those clinical hours will be performed at an assisted living facility, which means you've already got critical job experience performing the tasks you'll do in the role. This also means that during your CNA training, you will have gained connections and rapport at the assisted living facility where you worked, something that makes landing a job in that same facility that much easier. Why not use those connections to your advantage?
They're Empowering Places to Work
When you learn about the history and mission behind assisted living facilities, you'll soon see that their story is one of empowerment. Born out of a demand for a change in the way society approached senior care, assisted living facilities allow for a higher level of independence that wasn't previously available. In this way, they empower an aging demographic another option for their long-term care. Many of these facilities are designed to offer varying levels of care for residents who either have or anticipate having varying levels of need for assistance. Working within an organization with such an important mission helps create an overarching job satisfaction you might not find in other settings.
Get to Know Your Patients
Working in an assisted living facility allows you the chance to develop a deep and meaningful relationship with each patient you serve. Unlike working in a hospital or in an acute-care work setting where you treat patients whom you'll likely never see again, your time working in an assisted living facility is one that will allow you to build friendships and stronger community connections. 
Built-in Job Security

 
One of the nice things about getting a job as a CNA in an assisted living facility is that you're taking the first steps toward build a career in a secure industry. As Baby Boomers age, there is a growing need for caregivers who work with the aging population. Working even an entry level job at an assisted living facility gives you the opportunity to seek an advanced position down the road. It also provides invaluable experience if you choose to pursue a career within other types of care for the aging population, including work at skilled nursing facilities, hospice work and roles within home health services.
In addition to these reasons listed above, there are many other benefits of working in an assisted living facility. No matter what you choose for your career as a certified nursing assistant, make sure you're taking your time to consider all of the benefits of the job you choose.  
Learn more on how you can start a rewarding CNA career with the help of Northwest NAC Training by calling us at 360-882-0101