The Purposes of Nursing Assistants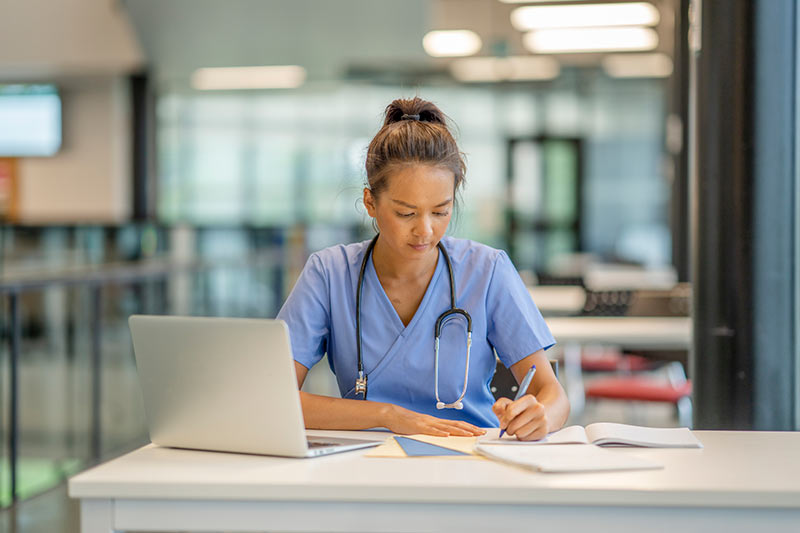 Certified Nursing Assistants are a vital part of care teams. They work closely with their patients, ensuring that they receive the most attentive care possible and enjoy a positive treatment experience.
They're sometimes overlooked, but in the enormous and complicated structure of the healthcare system, CNAs are the backbone — they have an enormous amount of power to help patients feel happy and comfortable while undergoing care. When a patient is in a vulnerable position, the person best situated to help them feel better is often the person they count on most for their day-to-day, hands-on care. A smile or a caring word can go a long way in helping a sick or injured person enjoy a moment of positivity. For certified nursing assistant programs, Washington state offers exceptional options like Northwest NAC Training. For CNA classes, Vancouver, WA is an ideal location.
But what do they actually do? The day-to-day role of CNA jobs in Vancouver, Washington consists of a wide variety of tasks. A comprehensive Nursing Assistant-Certified licensing program — or NAC program — can help a potential nurse assistant prepare for all of them.
Nursing assistants have the option of working in multiple environments like a hospital or a nursing home. Both have benefits and drawbacks depending on an assistant's career goals and the types of skills they're hoping to develop after CNA schooling — for instance, a CNA employed in a hospital should expect a fast-paced working environment, while for nursing homes, CNA training can be used to cultivate long-term relationships with patients and get to know them on a personal level.
During an onboarding program like the CNA certification training offered by Northwest NAC Training, future nursing assistants will learn a broad range of vital skills in their NAC classes. For conveniently located CNA training, Vancouver, WA is centrally positioned for students in both Washington state and Oregon. At our CNA classes in Vancouver, WA, we impart the lessons needed to help a CNA become a valuable member of a medical team, including:
How to assist doctors and medical supervisors during surgery, tests, and medical examinations

How to talk with patients and record their health concerns so you can relay that information to doctors and nurses


How to relay details about a patient

'

s care to their family and loved ones


How to measure a patient

'

s vital signs like temperature, respiration rates, and blood pressure

How to respond to requests for assistance

How to answer call bells and operate the intercom in a medical facility

How to clean and bathe patients

How to turn and reposition patients in bed to prevent bedsores

How to safely transfer patients between beds and wheelchairs

How to help patients use the toilet and dress

How to serve patients meals and help them eat

How to help patients take their medications

How to assess wounds and assist in changing bandages

How to help patients be more mobile in a hospital setting, such as by pushing their wheelchairs or assisting with crutches

How to clean equipment and facilities

How to change bed linens

How to stock necessary medical supplies

It's a dynamic and rewarding role, and at CNA jobs in Vancouver WA, no two days are alike. It's also a valiant career choice — nursing assistants are on the front lines of healthcare facilities. It's a job that requires empathy, a rock-solid work ethic, attention to detail and a genuine desire to make a positive difference in a patient's life.
CNA Certifications and NAC License
In order to embark on the next exciting chapter of their careers in a CNA job, a potential nursing assistant will need to obtain an NAC license after completing their conveniently located CNA classes. Vancouver, WA graduates need to pass the Washington state CNA test.
CNA certification programs help to prepare students for the comprehensive test. Washington state CNA testing is separated into two sections: a clinical skills test and a written exam. The clinical skills test will require a trainee to perform nursing tasks in front of a proctor, while the written format uses a multiple-choice format to measure a future assistant's knowledge on the theory of nursing.
If an applicant passes the CNA Washington state test, they've officially finished their CNA schooling. All candidates, except those who have previously worked as CNAs, must pass the exam in under three attempts within two years.
Sign Up For CNA Classes Today
Wondering about CNA certification near me? Still have questions about what it means to undergo CNA classes in Vancouver WA? Chat with a member of our dedicated team about certified nursing assistant programs in Washington state. At our CNA classes, Oregon and Washington students are welcome. If you'd like to join one of our CNA classes in Vancouver, WA, reach out to Northwest NAC Training by calling (360) 882-0101 or sending an email to admin@nwnactraining.com.  Our CNA school, Vancouver, WA is located just off Northeast 117th Avenue.