The Certified Nursing Assistant Role and CNA Duties and Responsibilities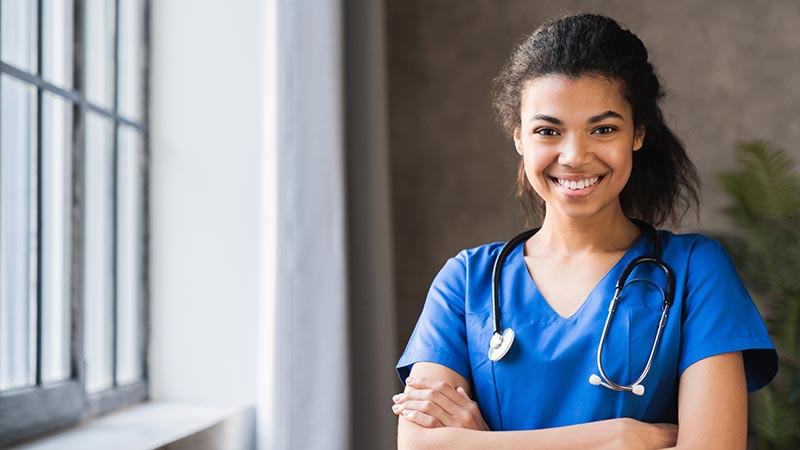 Have you dreamed about a career in the medical field but don't have the time or resources to go through years of schooling?
The certified nursing assistant (CNA) role is a fulfilling opportunity for those wanting to get into the medical industry with minimal training or experience. CNAs have duties centered around patients' well-being, treatments, and recoveries.
CNAs get their training by going through an accredited training program and certification from a state-certified testing facility afterward. Then they can choose which facility to work in – nursing assistance is needed in almost every medical facility.
But first, it's a good idea to look over CNAs' duties and responsibilities, and how they differ between facilities (mainly hospitals and nursing homes).
What Is the Job of a Certified Nursing Assistant?
Nursing assistants, nurse's aides, and patient care assistants are all terms used to describe CNAs.
Overall, nursing assistants ensure patients are well-cared for and safe during their stay at whichever care center they're in. CNAs check vital signs, upkeep hygiene, support medical staff, and other needed responsibilities for patient care. 
What Are the Duties and Responsibilities of a Nursing Assistant?
Nursing assistants' wide range of responsibilities are important in keeping medical facilities running smoothly. But CNAs are a little more limiting due to a lack of formal schooling. Under the direction of a nurse (or another formally trained medical professional), CNAs assist patients with these care-related duties:
Preparing meals and feeding
Bathing and dressing,

 

Cleaning rooms and making beds
Taking vital signs
Setting up medical equipment
Responding to calls for assistance
Keeping track of changes in patients' conditions or behavior
These core responsibilities will be expected in any nursing assistant role. But there may be more or less depending on the medical facility and areas of care.
What Is the Job of a CNA in a Hospital?
Nursing assistants in hospitals undoubtedly play a vital part in inpatient care. Hospital CNAs wear more hats because of the unique, fast-paced atmosphere. 
This role includes vital sign recording, patient comfort, answering call bells and personal patient care.
. These CNAs also help transport patients to different parts of the hospital. Because patients are typically more ill in hospitals and emergencies occur more often, CPR
and other emergency measures may be encountered more often.
Not all nursing assistant jobs will be as fast-paced or demanding as those in hospitals. Let's get into what the CNA job looks like in the nursing home.
What Is the Job of a CNA in a Nursing Home?
Like working in a hospital, working at a nursing home is physically demanding and requires long hours on your feet (but not as long!). But nursing home CNAs can form long-term relationships with patients and get to know them a lot better.
Nursing home CNAs focus on activities of daily living (ADLs), personal care, bathing and dressing, transfers, and end-of-life care (Hospice).
These nursing assistants usually interact with other healthcare team members, such as physical therapists and activity coordinators, in nursing homes.
Becoming a fully qualified CNA requires state-licensed certification and training – which are both minimal and very rewarding in the end.
Consider Becoming a Certified Nursing Assistant (CNA) in Vancouver, WA
The certified nurse assistant role is a great option for those who desire to work in the medical field with little or no expertise.
If any of the information above resonates with you, consider investing in nursing assistant training and certification to become a CNA. Compared to other medical roles that require formal schooling, getting started in nursing assistance is quick and inexpensive.
Your career as a CNA starts with getting in touch with the right training and testing facility. 
Take the first step to your new medical career by visiting https://nwnactraining.com, emailing admin@nwnactraining.com, or calling 360-882-0101.