What to Expect from a CNA Class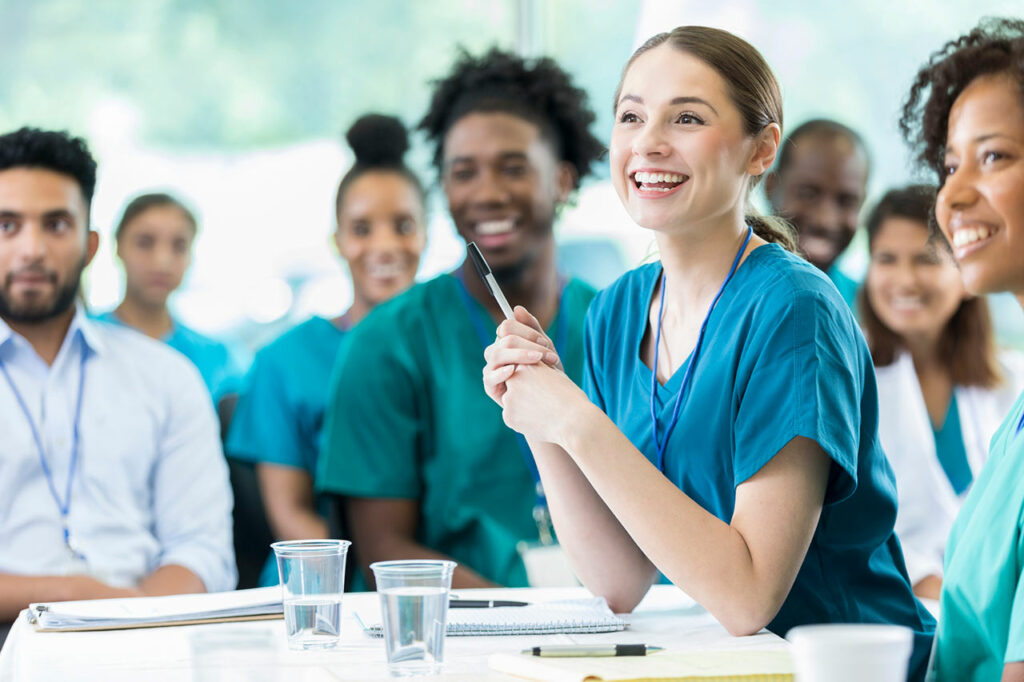 CNA classes aren't just to sit through for certification, but for expanding your medical knowledge to better prepare for real-world responsibilities.
For those who haven't enrolled, potential CNA students can gain essential healthcare expertise relatively quickly and cost-effectively in this medical field. Just make sure to go through an accredited facility for both training and testing since nursing assistant positions don't accept the non-accredited certification.
Today we're sharing what you should expect during and after CNA classes.
What To Expect From a CNA Class
Classes include written and hands-on learning for CNA students, typically from registered nurses. Basic patient care such as bathing, dressing, and feeding are just a few of the responsibilities you'll learn about within a CNA program.
What Will I Learn in CNA Class?
Basic Care
Overall, basic care means looking after the patients' hygiene, medications, nutritional needs, and mobility. CNA students learn how to care for patients' basic health requirements to support them in their everyday activities and recovery.
CPR
Performing CPR is a crucial skill that could save a patient's life in an emergency. Every kind of medical professional, including CNAs, are taught this as part of their training.
Nutrition
Providing proper nutrition to patients is a responsibility that CNAs take up to support other medical personnel. Nutrition classes go over how much fluid and solids patients need to consume, and what not to take.
Documentation
CNAs document patients' vital signs, changes in their medical state, nutritional needs, and more to help doctors and nurses in their overall care. Medical documentation has specific industry-wide vocabulary that students must learn.
First Aid 
In first aid classes, CNAs students learn basic medical procedures such as delivering first aid to patients, responding in an emergency, and following safety precautions.
Resident Rights
This type of class covers ways to help preserve patients' rights to their personal belongings, bodily autonomy, and health treatments.
This list only covers a fraction of the types of classes taught to CNA students. Medical terminology, physiology, anatomy, safety, nutrition, infection control procedures, and other topics are covered in a CNA program.
CNA Soft Skills
Although CNA courses emphasize the technical medical aspects of the profession, a successful CNA must also develop "soft skills" that may not be covered in a class:
Strong and efficient communication

Work ethic

Compassion

Quick adaptation

Team collaboration

Patience

Attention to detail

Going through with a CNA career by completing training and certification may seem daunting – but starting in CNA classes may be easier than you think.
Start CNA Classes with Northwest NAC
Inpatient care facilities are all around the country, nursing assistants play a critical role. And CNA certification begins with taking classes to expand your knowledge.
To give the best possible care to their patients, CNAs must collaborate closely with other health care providers and patients of various ages and backgrounds.
Hard work and perseverance are required to become a CNA, but this effort pays off once you graduate.
Learn more about starting a career in nursing assistance by calling us at 360-882-0101.